Sweetnisapril
49, Szűz, United States, Palm Beach
Legutolsó bejelentkezés:
2021.05.10. 1:38:57
Jatt küldése
Fan Boost
Modell kiemelése az első pozícióba
Ezzel a gombbal kiemeled Sweetnisapril modellt a főoldla első pozíciójába 60 másodpercre. Ez idő alatt a modell chat szobája sokkal több ember számára lesz látható, így rendkívül népszerűvé válik! Erről a tevékenységről értesítés jelenik meg a chaten a modell és a többi felhasználó sázmára. Sweetnisapril biztosan nagyon örülni fog ennek a gesztusnak és rendkívül hálás lesz neked!
Csak prémium felhasználók használhatják ezt a funkciót:
#BIGCLIT Boobs 22 - Open Pussy 33 - Finger Pussy 69 - Wand 88 -- Dildo 111 -- Any Full Cum Show 333 Private is Open...Ass prices same as pussy :big_150 Play on the Bed 333 Picture Code: tiptoe :tender :flirt Free Snap Sweetniss2021 Tip 100 if u love me
Jelszóval védett galériák
Sweetnisapril legfontosabb adatai
| | |
| --- | --- |
| Nem | Nő |
| Szexuális beállítottság | Biszexuális |
| Kor | 49 |
| Magasság | >161 - 170 cm |
| Súly | 61 - 70 kg |
| Hajszín | Vörös Hajú |
| Szemszín | Kék |
| Nemzetiség | Fehér/Kaukázusi |
| Nyelvek | Angol |
| Szülőváros | Palm Beach |
| Fanszőrzet | Borotvált |
| Mellbőség | Nagy |
| Popó | Nagy |
Ami felizgat
420
Being caressed
Being treated like a princess
Attention
Rólam
A happy MILF who loves exploring her sexuality!
Amitől lelohadok
Ugly Behavior
Mit csinálunk wemkamerán
Sweetnisapril munkaórái
HÉT
Hétfő
02:00 - 06:00
18:00 - 22:00
KED
Kedd
02:00 - 06:00
18:00 - 23:00
SZE
Szerda
02:00 - 07:00
18:00 - 23:00
SZO
Szombat
00:00 - 18:00
20:00 - 24:00
Blog
A Bit About SweetnissApril
I am a happy and content retired college professor with a Ph.D. I love sharing my sexuality with you for your pleasure. I am single, dating, and love to share the dirty details that I could satisfy your guilty pleasures.
Room Rules.
1 Please be patient! I like to spread the love around. If you're in a hurry, you should go elsewhere. I have no clock. If you tip me, I'm giving you the time you deserve.
2. Please do not ask me to show you something for 0 or 1 tokens. If you're short, you'll eventually see what you want. I'm sure of it.
3. Nobody wants to hear about your aunt, your mother, etc. We can talk about your fetish in private, group, or spy...
4. NO PICTURES IN MY CHAT!!! I LIKE ANIMATED GIFS AND GLITTERWORDS. You know what I like: cute, sexy, kind, SWEET!!!!
What's Up With All the Dancing?:
I'll keep doing it as long as I can. I've been dancing since I was 5. Hope you enjoy it. If you want to make me stop, TIP ME Silly Goose!!! Or tip 15 tokens to tell me you want more dancing! Some do!!!
My Moderators
Moderators are Annointed in my room. If you come in and have read my profile, I will instantly know because you will be following my room rules and posting what I like to the chat (see profile for more information on what I like and room rules).
I love the attention, so SPOIL ME guys!!! I love my moderators!!!
Sweetnisapril amatőr klippei
SoapSuds in the Shower Tease
1:15
Pussy Shaved
1:03
Pillow Humping! Moaning! Cumming! Hot!
3:47
Sweetnisapril Kívánságlistája
1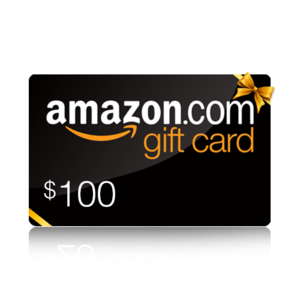 Give your favorite model an Amazon Gift Card which never expires and can be redeemed towards lots of items on amazon.com! Make her feel happy with the most amazing online shopping ever.
Bővebben
Welcome to SweetnissApril's Profile!!!
Thank you, and once we are friends, please, please, please write on my comments wall!!!!!! Enjoy my loves! :-)
Спасибо, и как только мы станем друзьями, пожалуйста, пожалуйста, напишите, пожалуйста, в мои комментарии на стене !!!!!! Наслаждайся моей любовью! :-)